School News & Announcements
Subscribe to posts
Dear Parents/Guardians,
Please be reminded that Gr. 6 Grad photos, STM Team photos and STM Siblings photos will be taken on Monday, March 9th. The "Siblings Photo Form" previously sent home MUST be returned to your child's homeroom teacher in order for a "Siblings" photo to be taken on Monday.
Thank you for your cooperation!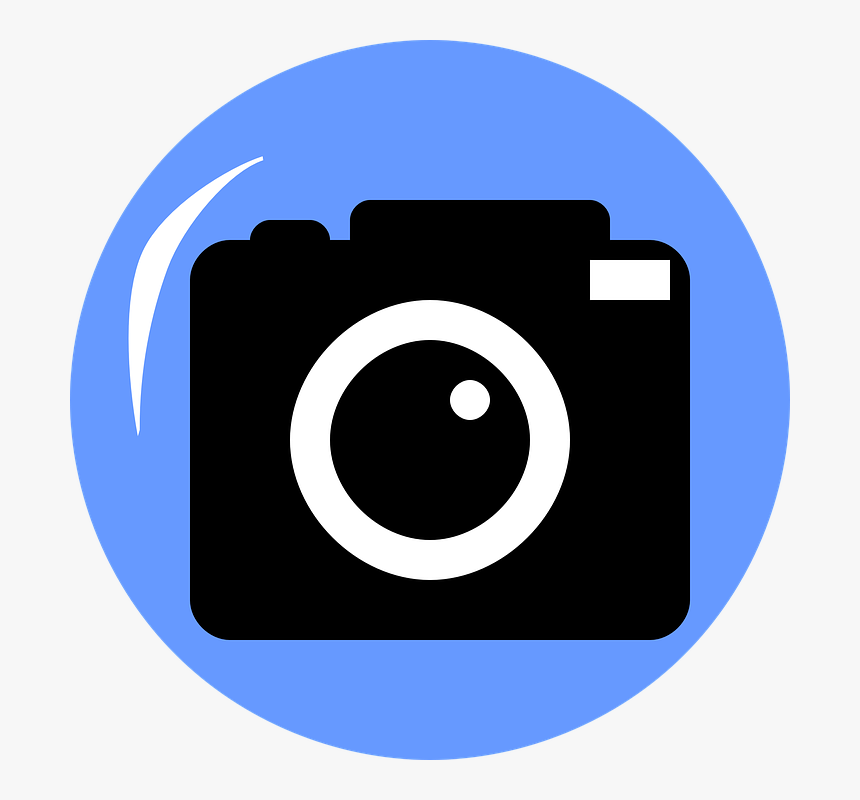 (On hold due to Covid-19)
Dear Parents/Guardians,  
The season of Lent is upon us. Lent is a time of reflection. It is an opportunity to grow in  our relationship with God in a deeply personal way. It is tradition at St. Thomas More to commit to a Lenten Project as a school community each year during Lent. This year staff and students will be supporting The Northern Dogs of Canada. This charity is very near and dear to our student's hearts. Students will have an opportunity to support our initiative through their participation in our upcoming Spirit Day. In order for the children to gain a more meaningful experience, they are encouraged to learn more about the Northern Dogs of Canada at http://northerndog.com/
Northern Lights Spirit Day: Friday, March 13, 2020
Staff/students are invited to wear the Northern Lights colors on March 13th. The colors most often associated with the Northern lights are pink, green, yellow, blue, violet, and orange. You can even be creative and add LED lighting to your shirt for example. Students are invited to make a suggested donation of $2.00 on this spirit day.
Kinders: Red
Grade 1: Pink
Grade 2: Green
Grade 3: Yellow
Grade 4: Blue
Grade 5: Violet/Purple
Grade 6: Orange
Special thanks to our STM Social Justice and ECO-Clubs for their leadership, creativity and passion with our Lenten Campaign.
With gratitude,
Ms. Gotell and Mrs. Gamache
Dear Parents/Guardians,
A friendly reminder that the STM 25th Anniversary Celebration is scheduled for April 16, 2020. Thank you to the parents, who have already confirmed your attendance. For planning purposes, please RSVP no later than March 27, 2020 using this Google form. Thank you! Please feel free to share this invitation with family, friends, former grads and members of our community. Everybody is welcome!
April 16, 2020 St. Thomas More 25th Anniversary Celebration
Formal Celebration (Gymnasium) 9:00-9:40am
Coffee/Cookies/Mingling (Foyer) 9:40-10:00am
STM OPEN HOUSE (School) 10:00-11:00am  (This will replace our traditional Open House during Education Week)
We hope you are able to join us!
STM Spirit 25th Anniversary Clothing is available now to purchase via School Cash Online. The deadline for ordering is Friday, March 6, 2020. Don't miss out on this opportunity, order today!
With thanks,
Ms. Gotell and Mrs. Gamache
Dear Parents/Guardians,
We are pleased to share that "Blues in the Schools" is coming to STM! This program was initiated in two Ottawa-area schools in 1999 and has since seen tremendous growth. Each spring visiting artists/educators and local musicians deliver the program to thousands of students in Ottawa schools, contributing hundreds of hours of in-class instruction over a two-week period. The school communities get to enjoy outstanding musical performances! Integral to the "Blues in the Schools" program is the mandate of reaching out to students and involving them in a universal form of communication; namely music. Music reflects the feelings of the times. Through Blues music and other styles, students learn how people can empower themselves with song through good times and bad. The goal is to integrate students from different experiences in a way to teach harmony and coping skills that will lead to a more fulfilling school experience.
Parents are invited to join STM for the daily musical concerts beginning March 2-5, 2020 (1:40-2:40pm daily). Please see below for the schedule of performances and a short biography on each musician.
We hope you are able to join us to enjoy some of these performances next week!
With thanks,
Ms. Gotell and Mrs. Gamache
Monday, March 2, 2020 1:40-2:40pm  Artists: Teilhard Frost and Brian Sanderson
Teilhard Frost: He is a founding member of the popular touring group Sheesham Lotus and Son, multi-instrumentalist and instrument maker Teilhard Frost specializes in traditional Appalachian old time music. He was raised on Manitoulin Island, Ontario, spending time with the elder fiddlers in the area. At the age of three he was given a jaw harp and harmonica by his father, and his mother gave him a fiddle and a record of Kentucky fiddle tunes. He has continued to play them all ever since. 
Brian Sanderson: He is a composer, performer, educator and multi-instrumentalist currently residing in Rupert, Quebec. He has been involved with music on stage, in theatre, with dance and on film both at home and abroad for more than 25 years. He is a member of the Juno award winning, Montreal based ensemble Esmerine and the popular Old-Time trio Sheesham and Lotus and Son and is also a long standing member of the Silver Hearts.  As an artist/activist, Brian has been instrumental in the creation of one of Canada's most prolific community recording labels and has done field work at home and abroad in support of community based recording, cultural renewal, and youth outreach most notably with Radio Tarahumara.
Tuesday, March 3, 2020 1:40-2:40pm Artists: Arthur McGregor and Graham Lindsey
Arthur McGregor: Guitar, banjo, mandolin, autoharp, vocals, bodhran, djembe, percussion. Arthur McGregor founded and led the Ottawa Folklore Centre from 1976 till 2015. He is an experienced, versatile performer who has played on stage since he was 12 years old. Besides being a regular performer for the Celtic Rathskallions, he leads community singing, writes songs about topical issues, and arranges unusual versions of national anthems. For 19 years, Arthur opened the Ottawa Folk Festival playing his ragtime version of O Canada. He is the recipient of the Helen Verger Award (municipal), the Estelle Klein Award (provincial) and the Canadian Folk Music Awards 'Unsung Hero' award (national) for his work in folk music across Canada.
Graham Lindsey: Graham Lindsey is a multi-instrumentalist and composer, writing inventive and varied tunes. His compositions don't follow the traditional Irish, Scottish or other Celtic styles, and the subtle differences bring a unique feel and rhythm to each tune.  Graham was nominated for his 2019 album "TradHead" by the Canadian Folk Music Awards in the Instrumental Solo Artist category (2020). A total of five of Graham's compositions have been played on the Carillon (the 53 bells) in the Peace Tower on Parliament Hill in Canada's Capital, Ottawa.  Three were played through the summer of 2017 as part of the recital series on the Carillon (the bells that play daily at noon) in the Peace Tower on Parliament Hill in Canada's capital, Ottawa. This was followed-up in 2019 by a performance of a fourth tune, "The Carillonneur", dedicated to Dominion Carillonneur, Dr. Andrea McCrady arranges many of the tunes she plays, and performs them daily, live!  Two more tunes will ring from the bells in 2020!
Wednesday, March 4, 2020 1:40-2:40pm Artist: 
Jonny Olsen: Jonny Olsen has been a funky percussionist since the age of 4 when he first discovered the magic of rhythm on his family's garbage cans.  Since then he has been drumming on absolutely everything and the kitchen sink. Founder of the well known Ottawa group 'Junkyard Symphony', Jonny has spent the last two decades playing drums and percussion in every style of band, from Disco to Soul, Jazz, Rock, Celtic, Folk and Blues and has become known as one of the most innovative and busiest musicians in town. In his twenties he hosted a percussion radio show on CHUO called 'Drum or Die' which featured marvelous percussive music from all around the world, and he has himself traveled the world with Junkyard Symphony, showcasing his awesome ingenious and explosive percussion talents.  "Rhythm is infectious, and those that understand it are primed to succeed in life."
Thursday, March 5, 2020 1:40-2:40pm Artists: Sharon Riley and Jeff Rogers
Sharon Riley: Sharon Riley is a leading proponent of gospel music in Canada. In 1992 she co-founded Faith Chorale, a group that has established high benchmarks for Canadian gospel music, including: the first Black gospel group to sign a major international record deal; Grammy awards for work with the Chieftains and Grammy nominations for appearances on movie soundtracks; and Juno Awards and nominations for several albums. Sharon Riley's gospel work is top notch as noted by Billboard Magazine where her group was praised for perfect vocal execution and energetic delivery "displaying both the heart of gospel and heads totally in touch with the R&B and pop of today." Sharon is highly regarded as a music educator both for her work in the Blues in the Schools program and by the many students whose hearts and souls she has touched.
Jeff Rogers: He is a singer-songwriter from Ottawa who's been performing in front of audiences since the age of 10.  Brought up on Blues and R&B, Jeff is an accomplished pianist with a strong soulful voice. As a member of various groups he's developed a broad musical appreciation beyond his bluesy roots.  These days, as a member of acclaimed southern rock group The Cooper Brothers, as well as Ottawa rockers Silver Creek, Jeff has shared festival stages with many well known artists all over Canada.  He released his first solo album in 2007, a self-titled debut, and recently followed it up with a decisively Soul/R&B record in 2012 entitled "Let It Show". Jeff is very excited and proud to be a part of The Blues in The Schools Program, and looks forward to sharing his passion for music with the students. 
Dear Parents/Guardians,
We are pleased to inform you that St. Thomas More is celebrating our 25th Anniversary this year. Our school was opened in 1994-95 (October '94), we will be celebrating 25 years of Excellence on Thursday, April 16th. Please save the date! Students, staff, special guests and parents will gather in the gym for a formal assembly at 9:00am, April 16th to mark our 25th Anniversary. It will be followed by a School Open House 10:00-11:00am. This Open House will replace the traditional Open House that typically happens during Catholic Education Week in May. We hope you are able to join us. Further details will be forthcoming...
In honor of this special anniversary, we will be launching "STM Wolfpack Spirit Clothing 25 Years" for our students and staff. Spirit Clothing will be available to purchase via School Cash Online tomorrow February 20-March 5, 2020. Please click here for the 25th Anniversary Spirit Clothing Flyer 2020. Spirit Clothing purchases will be live tomorrow via School Cash Online. 
With thanks,
Your leadership team, Ms. Gotell and Mrs. Gamache
Dear Parents/Guardians,
Report Cards for the current evaluation period are being sent home today with your child(ren).  As you are aware, our teachers are currently in labour negotiations with the Ontario Government and are exercising a withdrawal of services, including the full completion of report cards.  While we trust that the information included in this report card is an accurate assessment of your child's progress at this time, we recognize that it may not include the level of information (comments) that you are accustomed to seeing with your child's report.  
The signature of administration indicates that this report card is valid and official for what can be expected at this time given the current labour action of our teachers.
We sincerely hope and pray for a quick resolution to this provincial labour dispute and are grateful for your understanding.  Should you have any questions regarding your child's progress please contact the classroom teacher directly.
 Sincerely,
Your leadership team, Ms. Gotell and Mrs. Gamache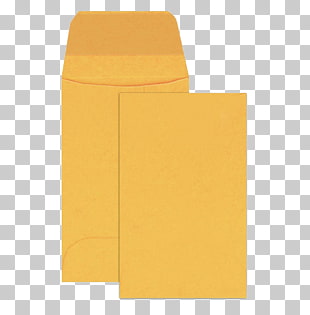 Milk, Subway, Pizza and Popcorn Programs Cycle 2 at STM
Don't miss out! ORDER NOW! Just days remaining... DEADLINE to ORDER: Sunday, February 9th (midnight)
Dear Parents/Guardians,
Cycle 2 orders/payments are due Sunday, Feb. 9th for the Milk, Pizza and Subway programs.                                                                  
Order today via School Cash Online
Cycle 2 for Pizza begins on Thursday, Feb. 27 until June 11, 2020.
Cycle 2 for Subway begins Monday, February 24 until June 8, 2020.
Cycle 2 for Milk begins Monday, February 24 until June 12, 2020.
Thank you to our Parent Council for their continued support and organization of our milk/lunch programs. Special thanks to the many volunteers, who support these programs for our students. The money raised with these programs support our STM Parent Council's efforts to support/purchase student activities/learning materials at STM. These programs directly support your children, thank you for your support!
The school Kernels Popcorn program Cycle 1 ends on Feb. 21st. Cycle 2 begins Feb. 28th. Orders via School Cash Online are due Feb. 7th, 2020.
Thank you so much!
Attention: Gr. 3 and Gr. 6 Parents
FSL Pathway Selection Forms for next year 2020-2021 have been sent home with our Gr. 3 and Gr. 6 students. Please review the parent information memo carefully and make your selection for French Immersion or Extended/Core for Grade 4 and/or Grade 7. Please return the pathways selection form for Gr. 4 and/or Gr. 7 to your child's homeroom teacher no later than March 5, 2020.
If you are undecided about this decision after reviewing all the documentation, please feel free to contact your child's teachers for further consultation. Please contact both English and French teachers, as your child's learning skills are important to consider.
Please review this information from the Ottawa Catholic School Board:  FSL Pathways 2020-2021 INFO
With thanks, 
Your leadership team, Ms. Gotell and Mrs. Gamache