School News & Announcements
Subscribe to posts
Dear Parents/Guardians,
The season of Lent is upon us. Lent is a time of reflection. It is an opportunity to grow in  our relationship with God in a deeply personal way. It is tradition at St. Thomas More to commit to a Lenten Project as a school community each year during Lent. This year staff and students will be exploring the serious global concern of "Plastics in our Oceans."
Did you know….
At least 8 million tons of plastic enter the oceans each year. That's similar to emptying a garbage truck of plastic into an ocean every minute.
There is more microplastic in the ocean than there are stars in the Milky Way.
Plastic waste kills up to a million seabirds a year. As with sea turtles, when seabirds ingest plastic, it takes up room in their stomachs, sometimes causing starvation. ...Plastic in our oceans affects creatures large and small.
Fish, seabirds, sea turtles, and marine mammals can become entangled in or ingest plastic debris, causing suffocation, starvation, and drowning. 
Research indicates that half of sea turtles worldwide have ingested plastic. Some starve after doing so, mistakenly believing they have eaten enough because their stomachs are full. On many beaches, plastic pollution is so pervasive that it's affecting turtles' reproduction rates by altering the temperatures of the sand where incubation occurs.
60-90% of marine litter is plastic-based.
More than 50% of sea turtles have consumed plastic.
The amount of plastic in the world's oceans could increase by a factor of 10 in the next decade.
Cigarette butts, plastic bags, fishing gear, and food and beverage containers are the most common forms of plastic pollution found in the oceans.
The theme of our STM Lenten campaign is WE CARE:
STM will be selling reusable straws and ECO produce bags via School Cash Online after the March break. Stay tuned for more details...
Through our theme of WE CARE, we are hoping the STM community will take action to change our daily living habits, specifically, to move away from the consumption of single-use plastics. Although recycling is great, it is not enough. We need to purchase less plastics (Refuse first, and re-use if you can't refuse). We are called to think about our daily use of single-use plastics. Please consider reducing or refusing the use of plastic straws and plastic produce bags, they do serious harm to our oceans and sea life.
Please join us in our efforts to:
Carry eco-produce bags
Always be aware of your waste print
Refuse plastic bags
Eliminate plastic straws
Together we can change the world!
Special thanks to our STM Social Justice and ECO-Clubs for their leadership, creativity and passion with our Lenten Campaign.
With gratitude,
The Lenten Project 2019 Committee
The STM Kernels Popcorn Program Cycle 2 is now available to purchase via School Cash Online. There are 2 new flavors available for Cycle 2. The deadline to order is March 29th. The new cycle begins on April 5th. 
Dear Parents/Guardians of Grade 3 and Grade 6 students,
You will find enclosed in your child's report card envelopes today some important information regarding the FSL Pathway Selections for next year 2019-2020. Please review the parent information memo carefully and make your selection for French Immersion/Extended/Core for Grade 4 and/or Grade 7. Please return the pathways selection form for Gr. 4 and/or Gr. 7 to your child's homeroom teacher no later than March 1, 2019.
If you are undecided about this decision after reviewing all the documentation, please feel free to contact your child's teachers for further consultation. Please contact both English and French teachers, as your child's learning skills are important to consider.
Please review this information from the Ottawa Catholic School Board:  FSL Pathways 2019-2020
Dear Parents, 
Please make note of rescheduled dates for grade six information nights. 
St. Pat's - Tuesday, February 19th, 2019 @ 5:00 pm
SFX - Wednesday, February 20th, 2019 @ 7:00 pm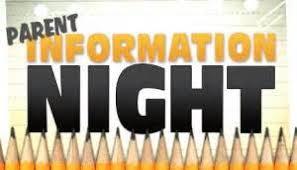 Dear Parents/Guardians:
Lynne Bérubé, a registered dental hygienist with Ottawa Public Health, will provide a dental screening using a tongue depressor on February 21-22, 2019 for grades JK, SK, 2. Only children identified as having dental needs will bring home a form. Follow-up school visits by the dental hygienist for individual children may be done.
THIS DOES NOT REPLACE REGULAR DENTAL VISITS WITH YOUR FAMILY DENTIST.
This dental screening is offered in accordance with the Ontario Public Health Standards from Ontario Ministry of Health and Long Term Care. Personal Health Information is collected in compliance with the Municipal Freedom of Information and Protection of Privacy Act and the Personal Health Information Protection Act and will be used for the purpose of dental assessment, treatment and oral hygiene instruction,  and for statistical purposes. Questions concerning the collection and use of this information should be directed to the Supervisor of Dental Health Promotion, Ottawa Public Health, 400-1580 Merivale Rd., Ottawa, ON, tel.: 613-580- 6744 ext 26376.
Dear Parents/Guardians,
The STM Eco Club would like to inform you that this Friday, February 8th is National Sweater Day at St.Thomas More school. We will join Canadians across our country this week, who will celebrate this annual event organized by WWF (World Wildlife Fund) to help educate others on how we can conserve energy.
"National Sweater Day is a fun way to learn about the importance of saving energy and to inspire you to use less heat all winter. Heating accounts for 80% of residential energy use in Canada and is a significant source of emissions. If all Canadians lowered their thermostats by just 2 degrees Celsius this winter, it would reduce greenhouse gas emissions by about 4 megatons – that's equivalent to shutting down a 600 megawatt coal-fired power station or taking nearly 700,000 cars off the road!" (WWF)
On STM National Sweater Day on Friday, Feb. 8th, staff and students are invited to wear a sweater to school. The idea is to learn to keep warm by wearing layers instead of turning up the heat in the classroom or at home.  
You can find out more information and get some resources for National Sweater Day at http://www.wwf.ca/events/sweater_day/
We appreciate your support with this! Thank you!
STM Eco Club Team
Orders for Cycle 2 Milk, Pizza and Subway programs are now live via School Cash Online. Orders/Payments are required no later than Feb. 18th, 2019 for Cycle 2. You DO NOT need to submit a paper copy of the order forms with School Cash Online. Thank you to STM Parent Council for providing these programs to our school community.  Don't miss out, complete your orders now.  With thanks!
The Scholastic Book Fair will be held on Feb. 6th and 7th.  A preview of the Fair will be scheduled for all classes on either Tuesday, Feb. 5th or Wednesday, Feb. 6th.  The Book Fair will be open for purchasing on Wednesday, Feb. 6th and Thursday, Feb. 7th.  
Your child will receive a brochure, highlighting some of the titles that MAY BE included in the Fair. ***PLEASE NOTE NOT ALL TITLES LISTED MAY BE AVAILABLE.
All proceeds will be used to purchase resources for the STM Learning Commons.  School Cash Online is NOT an option for the Book Fair. Cash only please. 
Many thanks for your continued support!