School News & Announcements
Subscribe to posts
Dear STM School Community,
This year our grade 6 students will be working within a group to help achieve the 17 Sustainable Global Goals. In 2015, our world leaders agreed to 17 goals for a better world by 2030. These goals were created by the leaders of the United Nations ( a.k.a. The U.N.) These include some well known goals, like No Poverty and Zero Hunger but also some that are less well known to the common community, like Reduced Gender Inequalities.  
The Global Goals project includes schools from around the world like Australia, South America, and Asia and brings them together into groups of 17. The grade 6 students will be working on goal number 1:  No Poverty, while other schools in our group (Group 14) will be working on the others. Each group has 17 schools for the 17 goals. 
This will be a long term Deep Learning project and will be in process the entire year. Our first of several initiatives will take place during the Thanksgiving season. During this time we will be collecting canned food.  We would ask that you make a donation of canned food in the next two weeks prior to Thanksgiving, beginning Tuesday, Oct. 1. The food proceeds will be donated to the Ottawa Food Bank.
If you would like to learn more about the 17 sustainable goals, you can go to https://www.globalgoals.org/. 
Thank you for your amazing support.
Finnlay B. and Elena G. - On behalf of all Grade 6 students
Mrs. Ross, Mrs. James, Mme. El-Kabbouchi and Mme. Escobell
Dear Parents/Guardians,
September 30th marks Orange Shirt Day in Canada.  Orange Shirt Day is an initiative "to commemorate the residential school experience, to witness and honour the healing journey of the survivors and their families, and to commit to the ongoing process of reconciliation."
The origin of Orange Shirt Day is based on Phyllis Webstad's story of having her new orange shirt that her grandmother bought her taken away on her first day at Residential School. It was replaced by the school uniform.  read Phyllis Webstad's story
Our students will be learning about the Indian Residential School system in Canada and about reconciliation through participating in this day. The Residential School System was an attempt to assimilate Indigenous children into Euro-Canadian society and to educate them in an environment that removed them from their families and their culture.  The Truth and Reconciliation Commission defines reconciliation as "an ongoing process of establishing and maintaining respectful relationships." First Nations educator Pamela Toulouse says, "Truth and reconciliation are even more necessary in a world that is challenged and for our children and youth who have inherited it."
Spirit Box Collection for Orange Shirt Day - September 30th, 2019
To commemorate Orange Shirt Day, the OCSB is assisting with the Spirit Box Collection for the Wabano Center for Aboriginal Health in Vanier.  The Spirit Box initiative was started by Bryan Delaney of Delaney Law Firm in Ottawa. It is his goal for this initiative to go nationwide and help other Indigenous Communities in Canada. On September 30th, we are encouraging a donation of a quarter (25 cents) from each student and staff member in our school communities.  These donations will be placed into the Spirit Box collection boxes at each school and the total collection will be presented to the Wabano Center for Aboriginal Health.
The activities for Orange Shirt Day are developed to provide age-appropriate educational instruction about Residential Schools and are intended to meet our education Calls to Action from the Truth and Reconciliation Commission.  Students are invited to wear an orange shirt to participate in the day.
For further information about Orange Shirt Day, you can check out this website: http://www.orangeshirtday.org/.  
With thanks,
Your leadership team, Ms. Gotell and Mrs. Gamache
Dear Parents/Guardians,
We have heard from some parents that they are not receiving communication from our school. Attendance and Emergency messages from the school are sent to all parents, regardless of your School Messenger Account status. However, if you have NOT yet set up your School Messenger account and preferences, you will not be receiving general email communications from the school or teachers. Your immediate attention to activate your School Messenger Account is required. Please see below for instructions to set up your account. Thank you!
School Messenger Communication:
The Ottawa Catholic School Board is using the School Messenger Communication system. All parents will continue to automatically receive attendance and emergency communications with this system. 
 Click here to set up an account and/or modify your account preferences. Please be sure to set your individual preferences to accept emails from the SCHOOL and TEACHERS. Email communication is a very important method of communication for the school. This system allows the school and teachers to email parents directly. Don't miss out, please set your account preferences today. 
School Messenger Parent Account User Guide
To create your account:
Using a computer, go to https://go.schoolmessenger.ca. Click the Sign up link in the upper right corner. Type in your email address.Type in a password. Click the Sign up button at the bottom. SchoolMessenger will immediately send you a verification email to your email address. Open the email from SchoolMessenger and click on the link. It will bring you to the login screen again. Log in with the password. Your account should now be set up and you can go ahead and set your preferences.
To set your preferences:
Click on the menu icon (3 white bars) in the upper left corner.  Select Preferences from the drop-down menu. At the bottom of the screen, you will see 5 boxes, one for each message type we offer.  Click on each box, one at a time. A check mark next to the email address means that you will receive an email when that type of message is sent by the school. You can turn the check mark on and off by clicking the box beside the email address.
Dear Parents/Guardians,
The STM Milk/Pizza and Subway programs for Cycle 1 are now available for purchase via School Cash Online. Parents are invited to complete their orders no later than Monday, October 7th. School Cash Online is the preferred payment method. Parent Volunteers are required for both the Milk and Pizza programs. Milk volunteers are needed daily (11-12:30pm). Pizza volunteers are required on Thursdays (11:25-12:30pm) Please inform STM Parent Council (stmschoolcouncil@gmail.com) asap, if you are interested and available to help out. 
Milk (daily delivery) October 15- February 21, 2020 
Pizza (Thursday delivery) October 17- February 20, 2020
Subway (Monday delivery) October 21-February 10, 2020
Parent Council Elections for the upcoming school year were held last night. We are pleased to introduce our newly elected STM Parent Council 2019-2020. Thank you to all parents/guardians, who attended our meeting last night!
Chair: Brenda Mason                                                                                                                                                                                                                                                                  Vice-Chair: Nina Oneid-Arej                                                                                                                                                                                                                                                    Treasurer: Dawn-Marie Jamieson                                                                                                                                                                                                                                                  Secretary: Melinda AspellCSPA Reps: Samantha Gordon/Kristina Derosa                                                                                                                                                                              Parish Rep: Cecilia Cheng                                                                                                                                                                                                                                                              Parent Members at Large (4): Debbie Schwalbe, Debbie Blakeney, Claudia Brown and Kevin Brown
With thanks,
Your leadership team, Ms. Gotell and Mrs. Gamache
Dear Parents/Guardians,
Wednesday, September 25th is la Journée des Franco-Ontariens. This day is meant to celebrate the accomplishments of the francophone community past, present, and future here in Ontario. To show our support, we are inviting all STM staff and students to wear green and white - the colours of the Franco-Ontarian flag. So let's all celebrate this wonderful day on September 25th! There is no cost for students to participate in this Spirit Day. Merci!
Vive la francophonie!
Dear Parents/Guardians,
It has been a wonderful beginning to our new school year. Thank you for your continued support and cooperation!
A few reminders for your consideration:
The STM Kernels Popcorn Program Cycle 1 is due on Monday, Sept. 16th. Don't miss out! School Cash Online  is the preferred method of payment.
Payment of $9.00 for the Gr. 1-6 Agendas is due on Tuesday, Sept. 17th. (School Cash Online or Cash)
Student Verification Information Sheets are due to homeroom teachers no later than Friday, Sept. 13th. 
STM Parent Council invites your family to attend our Welcome Back BBQ on Friday, Sept. 13th (4-6pm) Food will be on site for purchase. Please consider attending this community building event!
Outdoor Learning is very important to our school community. Please ensure your child(ren) come to school prepared for the weather each day. Rain jackets, hats and rubber boots are suggested for rainy days. Children will be outside for recess on days with a light rain/drizzle.  Parents are asked to ensure that their child(ren) come to school with a change of clothing in their backpacks; the school has a very limited supply of clothing (if required). 
With gratitude,
Your leadership team, Ms. Gotell and Mrs. Gamache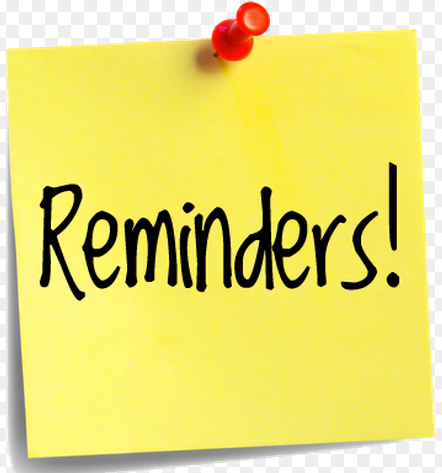 Dear Parents/Guardians,
You are invited to join us for our "Meet the Educator Night" tomorrow evening, Thursday, Sept. 5th (6-7:15pm) We will gather in the gym at 6pm for opening remarks and introductions, followed by an informal "Meet and Greet" with our staff in your child(ren)'s classrooms.There will not be any formal presentations delivered by staff. Like last year, this is an opportunity to meet staff and view the wonderful learning spaces in our school Please refer to the attached summary of staff with outlined classroom locations for the evening. We hope you are able to join us!
Our opening "Liturgy of the Word" will take place on Friday, Sept. 6th at 9am for Grades 1-6 students. Family and friends are welcome to attend. 
STM Parent Council will be hosting our  Welcome Back BBQ on Friday, Sept. 13th (4-6pm). This is a wonderful opportunity to connect with other families and come together as a community! Please consider joining us!
STM Staff locations Sept 5_19.png 
With thanks,
Your leadership team, Ms. Gotell and Mrs. Gamache
St. Thomas More will be OPEN this week (August 26th to 30th) from 9am to 3pm.  We welcome ALL students on the first day of school - Tuesday, September 3rd, 2019 #ocsbFirstDay
Dear Parents/Guardians,
Please see below for an important update regarding Vulnerable Sector Checks for School Volunteers 2019-2020.
Offence Declarations for Existing Volunteers
Volunteers that have submitted their Vulnerable Sector Check, and are listed on our school's Volunteer List, will have the opportunity to "renew" their volunteer status in September 2019.  OCSB Volunteer Services will contact volunteers by email, with a link to submit an Offence Declaration. Once we receive the OFD, the volunteer will be added to our school's volunteer list for the 2019-2020 school year.
At St. Thomas More, our volunteers help us to learn in the classroom, play in the field, and explore our neighbourhood.  Although our school is fortunate to have an active volunteer base, we always encourage "new recruits" to participate in our school community!
The OCSB asks that all volunteers submit a Level 3 - Vulnerable Sector Check (VSC) from the Ottawa Police Service (OPS).  If you hold a current VSC (completed within the last 12 months), you are welcome to submit this in order to volunteer at our school.
If you do not have a current VSC, and would like to volunteer at our school next year, please follow these steps:
Visit ottawapolice.ca/RecordChecks to obtain a VSC using OPS's convenient online process.  Currently, electronic applications are being returned within a week.

Upload the Volunteer VSC Request Letter to the website in order to waive the application fee.

Submit your VSC: Electronic VSCs (pdf document emailed from OPS) can be forwarded to Volunteers@ocsb.ca; Paper imprinted VSCs can be brought to St. Thomas More so that staff may verify the police imprint, before returning your original document back to you.  Please note that paper copies can only be brought to the school until June 27th. During the summer months, please forward your hard copy VSCs to the Volunteer Services office at the OCSB (570 West Hunt Club Road, Nepean, K2G 3R4).
Please note:  we anticipate that the Ottawa Police Service will cancel their application fee waiver shortly, and will begin charging a flat fee of $20 for completing VSCs for volunteers.  Please consider applying for a VSC before the change in fee structure is finalized.
If you have any questions concerning the Volunteer Program please contact Volunteers@ocsb.ca, or call 613-224-2222 ext. 2506.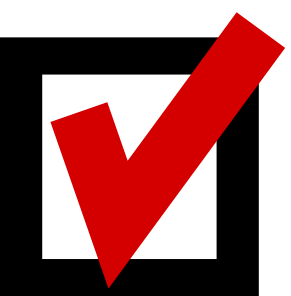 Please see
ORDER FORM
for St. Patrick's High School.